These are just some of the places we like to hang out at.
These are some of the places we thought you might like to check out in The DreamFactory. We picked these sites because we thought they where the best to help you all in what you need to make your Dreams come true. And if you know more hot sites, drop us a line and if there as hot as you say! We'll post it here!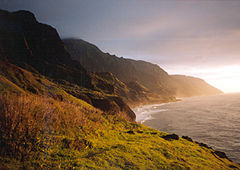 Most of these site can help put you on the path to your Dreams so check em out.
Search Engines
AltaVista You know us as the Internet's original search engine.
Lycos One of the most visited hubs on the Internet reaching one out of every two web users.
Yahoo! With over half a million sites divided into more than 25,000 categories, Yahoo! is both browseable and searchable.
InfoSeek GO Network is a new brand that brings together the very best of the Internet in one, easy to use place.
Favorite Sites
FreeServers.com FREE Web Space for All!
NorthSky.com North Sky develops and markets technology and tools that facilitate interaction on the Web. To date, these tools include free web site networks, free email, and instant messaging. We combine our tools with an innovative domain name scheme and proprietary network architecture that provides unlimited scalability.
The DreamFactory Music Club Where you can talk to others that have the same Dreams you do.
The Musician's Ultimate CyberWorld This site offers an assortment of info of interest to Musicians, including tech support for musical instruments.
Sistaz-N-Harmony's website To find out the latest on the group, Sistaz-N-Harmony. Album & CD release's and Tour Dates.
The DreamFactory Club Where you can go to enter, The DreamChat chat room and talk to other up and coming Christian Musicians.
Music Search A Search engine devoted only to Music.
Yahoo.com's Entertainment & Music All types of links to music-related sites compliments of Yahoo!
Jupiter Communications Find out about the latest conferences, expo's and exhibits by most of the Major Music-related companies.